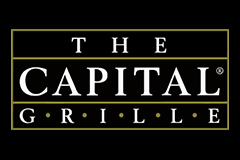 From the moment you step into The Capital Grille, the experience is one of comfortable elegance. African mahogany paneling and Art Deco chandeliers provide a warm, stately setting for our nationally renowned dry-aged steaks, fresh seafood, and acclaimed world-class wines. With service as gracious as it is attentive, we look forward to impressing you.
Visit The Capital Grille for more details



Warning!
Future Watchers is not afiliated with CDM Media. The link on their website to ours does not indicate any relationship, and appears to be intended to deceive.